---
United Kingdom
Buy Your United Kingdom Sim Cards In UK – Best Prepaid Sim For Travel
Discover the best SIM cards tailored for tourists in United Kingdom. Your #1 source for UK SIM cards in United Kingdom. Stay seamlessly connected while traveling without the burden of hefty international roaming fees.
Over 12,000+ Reviews across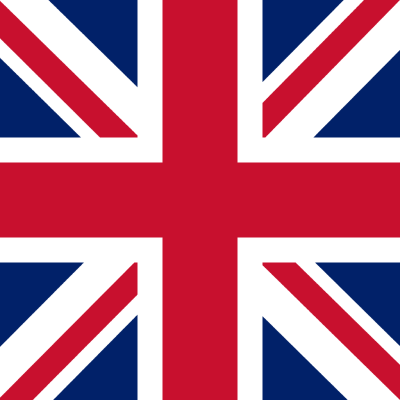 No eSIM products available.
Shop by Countries in United Kingdom
Best Prepaid SIM Card Options for Travelling to the UK
The United Kingdom is one of the world's most visited countries, drawing tourists far and wide to experience everything from the stunning natural beauty of Scotland to the busy streets of London. The country's appreciation for art and culture is seen in its many theatres and museums, while its appreciation for diversity and community can be found in the wide range of cuisines available. All of these factors make the UK a must see, and those lucky enough to spend long lengths of time here should visit as much of the country as possible. If you've arrived in the UK to visit family or have relocated on a work visa, chances are that you'll need a new SIM card.
Many of our UK SIM cards also work in Europe, so if you're looking to visit our neighbours across the Channel but don't want two different SIMs, we've got you covered.
How to buy a SIM card in the UK?
SIM cards can be bought from various providers. However, these SIM cards often require the payee to sign at least a year-long contract, which is not ideal for people looking to stay less than 30 days or few months. There are also various pay-as-you-go options, but the cost of these can quickly add up. If you're looking for the best prepaid UK SIM cards in Europe you'll find them at SimCorner.
If you're looking for a prepaid UK SIM card, we've got a variety of options on offer. For example, if you're only looking to use a moderate amount of minutes and data, why not check out our O2  7GB Data SIM Card, which comes with  Unlimited Minutes and SMS within the UK? Alternatively, if you know you'll need lots of data during your short stay, check out our ThreeUK 12 GB Data SIM Card or O2 100GB 4G SIM Card, which comes with double the data and the minutes. With these SIMs you'll be able to work, travel and use your phone in the UK without incurring expensive roaming charges.
If you're looking for an international sim card for the UK and Europe, look no further than our Multi-Country SIMs. These UK prepaid sim cards allow people to use data, make calls and send messages both in the UK and anywhere in Europe, perfect for weekend trips to France and beyond. If you're planning to regularly stay in touch during your time travelling, take a look at our 12 GB Data SIMs. If you're just looking for SIM card to browse the internet on one your devices, our 12GB Data Only SIM Card can be used in mobile phones, tablets and many other products. Click on the link to find out more.
Get the Right UK SIM Card for you
All of our options for Europe travel SIM cards allow you the opportunity to stay connected with family and friends on holiday. They come in three sizes to fit any phone—from the basic brick to the smartest of iPhones. It always pays to check any specifications before deciding what SIM is right for you, and we hope this has helped. If you like more information use the contact us link above to get in touch with us, and get your travel SIM today!